Artolink Free Space Optics
Azabu Trading Co., Ltd. is the exclusive agent for Artolink FSO devices in Japan. 
Artolink is a registered trademark of advanced products which are made by Free Space Optics technology. Artolink product family meets all market requirements and offers a model with data transfer speeds of 1 Gbps, 10 Gbps and 30Gbps. Distances for communication are from 0 m to 7km. All systems support the use of wireless radio backup: Wi-Fi, microwave radio links (MMW) band 60 GHz, 70 GHz, 80 GHz. All Artolink models have autotracking system and can operate in a wide temperature range from Saudi to Siberia . Products Artolink meet the standards for laser safety. One of the key product`s feature is low power consumption.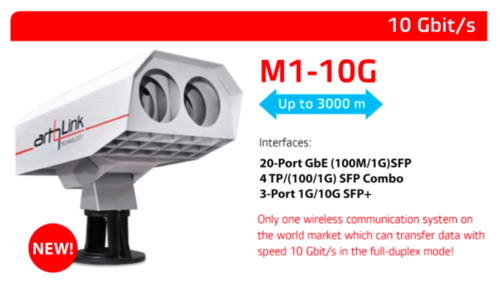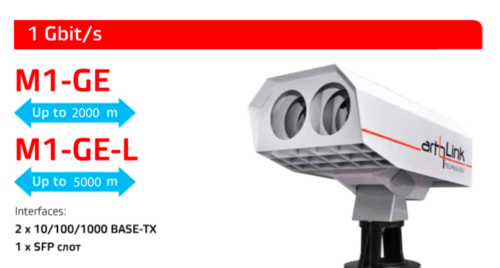 All Artolink products are designed by Mostcom company which since 2001 has been developing systems of wireless free space optics technology. Today, Mostcom owns a mass of unique technologies and huge practical experience in the development of wireless optical products for telecommunications. 
Taking into account the wide experience and achievements, Mostcom is considered as one of the leaders in the field of FSO systems, which, by their technical and operational parameters, surpass similar products from other manufacturers. 
Products Artolink meet the highest quality of service due the ability to store the logs of the operation of the equipment and send them in Bridge. The received data is decrypted, a complete analysis of equipment performance and representatives of the Bridge remotely issue.
Artolink products meet the highest quality of service thanks to original company's software capability to record operation logs and send them to Mostcom. The received data is decrypted; representatives conduct a full equipment analysis and give the necessary recommendations to users remotely.
Every Artolink equipment delivery set has all inclusive type: it means that everything necessary for the organization of «point-to-point» wireless optical communication is included: cables, power supplies, built-in sight units etc.
Add Your Heading Text Here